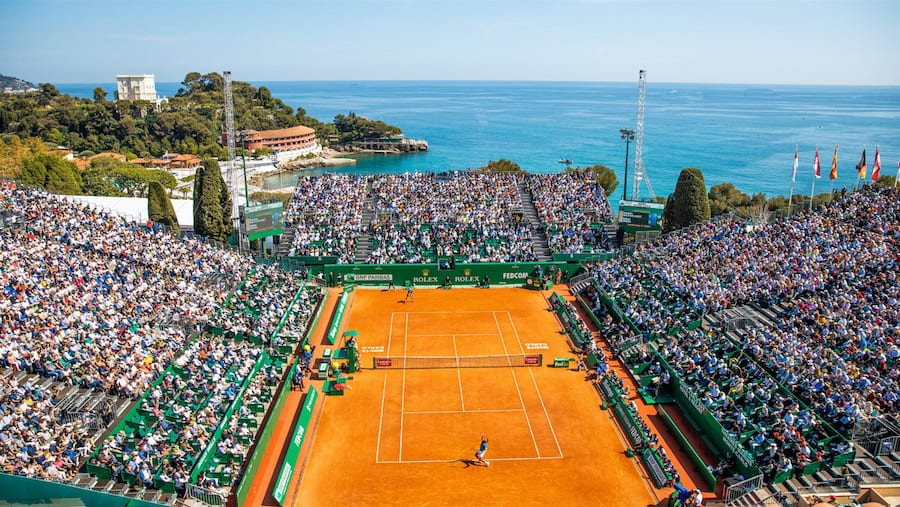 The players participating in the 114th Rolex Monte-Carlo Master Tennis Tournament has been revealed and the impressive line-up will include nine out of the top 10 players in the world.
The Rolex Monte-Carlo Masters tennis tournament, being held behind closed doors this year from 10th to 18th April, this week announced the list of players coming to the Principality.
It includes the biggest names in tennis with top 10 seeded Novak Djokovic, Daniil Medevec, Rafael Nadal, Dominic Thiem, Stefanos Tsitsipas, Alexander Zverev, Andrey Rublev, Diego Schwartzman and Matteo Berrettini. Only Roger Federer will not join in from the top 10.
The tournament, which traditionally opens the European clay tennis season, will for the second year in a row be without spectators, but the matches will be broadcast on Eurosport, Canal Plus's C8 for France, Sky Italia, Eurosport Russia, Sky Deutschland, Tennis Channel US and CCTTV in China.
Additionally, the tournament's website and official app will offer updates in real time.
The health situation almost deprived the tennis world of the Monte-Carlo Masters for a second time in two years, but the organisers saved the day by ensuring all necessary health measures were put in place according to both the French and Monegasque authorities.
"After the cancellation of the Tournament in 2020 due to the Covid-19 pandemic, we are delighted that the 2021 edition can once again play host to the best players on the ATP circuit," said Tournament Director, Zeljko Franulovic, during the announcement of this year's players.
"I would like to thank the players in particular, who will once again be back on the clay courts of the Monte-Carlo Country Club for their loyalty and support."
He went on to speak of the loss the tournament suffered, saying, "The Baroness Elizabeth-Ann de Massy, who passed away in 2020, will be very much in our thoughts. Playing an emblematic role in Monegasque tennis, not only was she President of the Monte-Carlo Country Club but also that of the Monaco Tennis Federation as well as the President of the Organising Committee of the Rolex Monte-Carlo Masters."