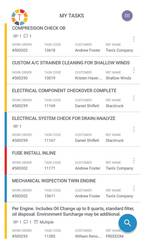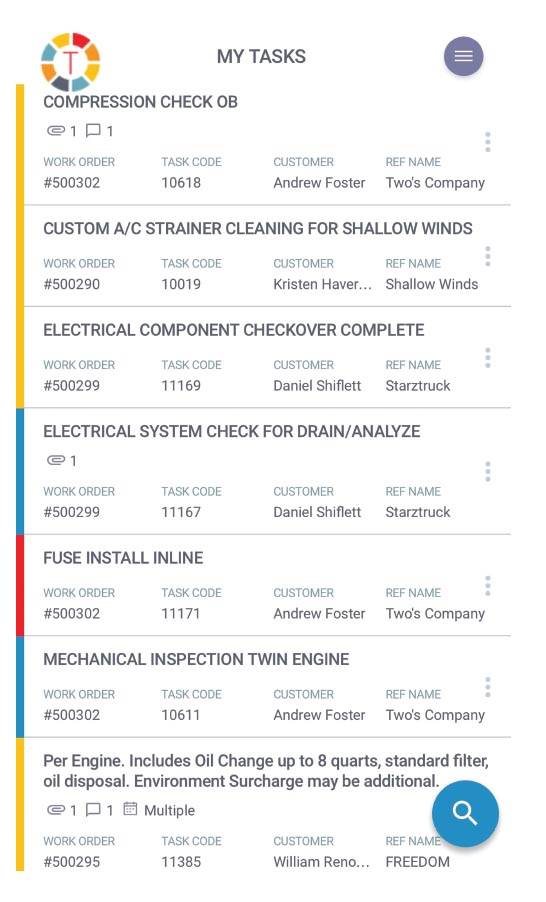 MacDougalls' Cape Cod Marine Service is in Falmouth, Massachusetts and has been in the marine service business for 80 years and employs up to 30 technicians in the busy season. The boatyard services more than 200 recreational and commercial vessels year-round in multiple out-buildings including one of two of the largest working paint bays on the island.
Trevor Vermette, Operations Scheduler and the executive team at MacDougalls' wanted to improved efficiency in their business, especially in the Spring, when they are at the height of the boating season. They also wanted the ability to bill faster for some of their transient and seasonal boat owner customers who needed a quicker turn-around. The yard was running their service business manually with paper work orders, index cards, spreadsheets and whiteboards to hand-write technician assignments and schedules.
MacDougalls' decided to engage MyTaskit, a mobile work-coordination software platform which has allowed them to cut down on technicians going back and forth between the out-buildings and the office, trying to confirm which job is next or to provide status updates. The techs now can enter their job status and report labor hours throughout the day enabling a faster billing cycle for their customers.
An independent ROI Study found 15X return on investment, saved 2 hours of unscheduled overtime daily, 40 minutes per technician of wasted time, and 3 hours of administration time doing data entry.
With the ability to send photos and videos and add them to the work order, technicians can stay in place on the job, to send the photos to notify supervisors of any challenges or parts needed, due to a challenging repair. They can also send before-and-after photos and videos to show work quality and to build greater trust with their customers. MacDougalls' has used it to show hard to reach spaces to justify increases in labor due to technician proximity to the repair area, which helps the customers better understand the complexities of the job.
The techs love the new mobile app, especially the voice recording and messaging features, so they no longer need to translate then later to the in-office staff.
Better communication has resulted between supervisors and the technicians as Trevor remains in touch with his team wherever they are in the yard or on a boat. "There is no difference between what we see and what the techs see, which clears up a lot of mis-communication on the job," said, Trevor.
For commercial customers where every minute counts for any time off the water, the increased efficiencies and reduced overtime enables them to get back on the water much more quickly than with manual service work orders and hand-written notes.
Trevor can assign more work and get more work scheduled than before with the MyTaskit Mobile App. Most importantly MacDougalls', Trevor can keep customers current on job status which creates a better customer work relationship and keeps them coming back due to a better customer experience.